Innovative amphibs are not the only vessels CAMI designs and builds. Our boat only Landing Craft is built especially for those who need to carry cargo, construction supplies, small vehicles, groceries, and other necessary equipment across the water. Perfect for areas with many islands, like where we live in
the Lowcountry of South Carolina.
CAMI's exclusive patented hull design provides reserved buoyancy to the vessel making it unsinkable at approved load ratings. The Landing Craft can be custom manufactured to any size and weight requested.
The LC36 shown in the above picture is a 36 ft. long Landing Craft is capable of carrying 26,000 pounds of supplies and equipment from Island to Island.
Our unique shallow draft hull design with catamaran sponsons provide high-speed performance, especially when unladen.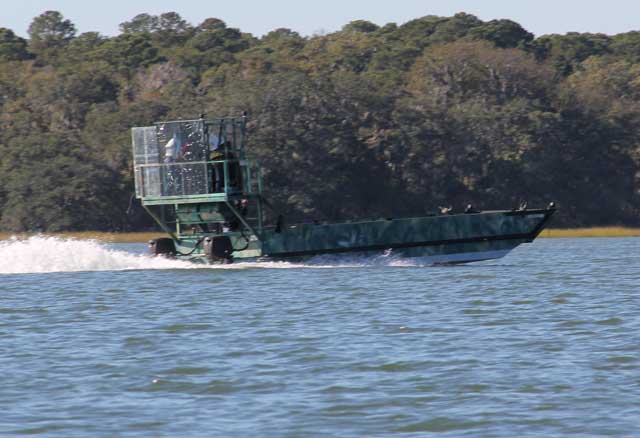 For example, our LC36 is capable of running 34 knots with just two 150 hp outboards.