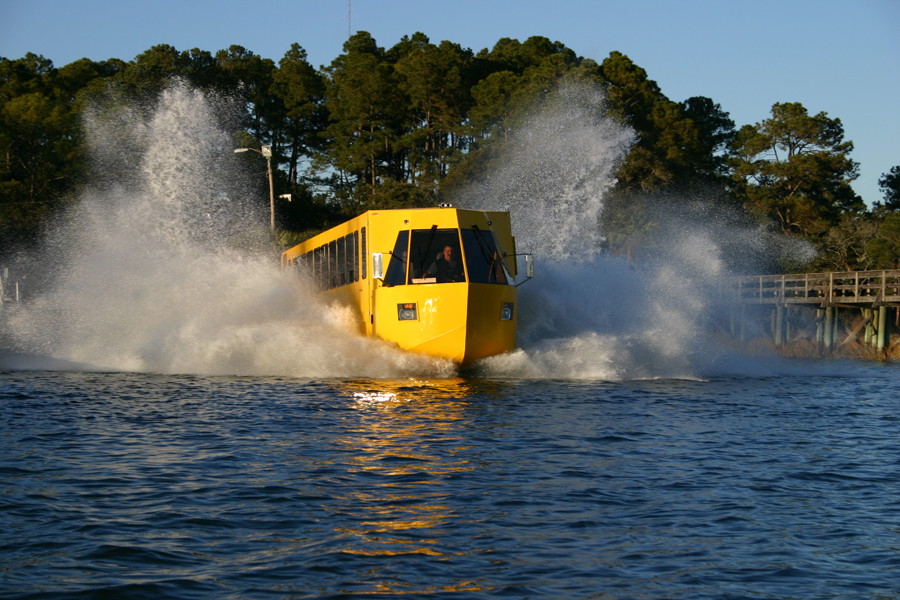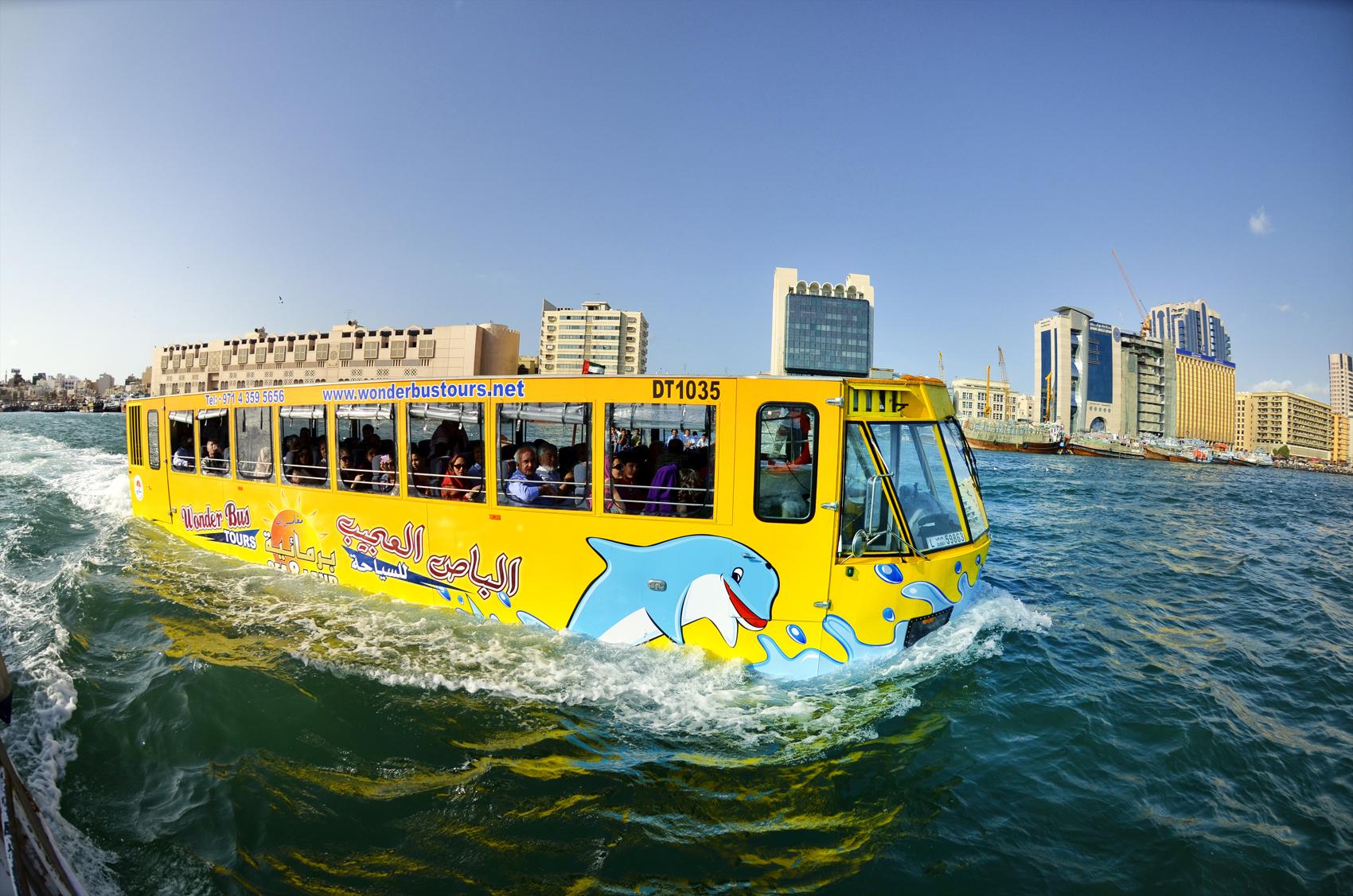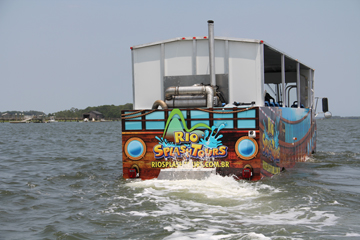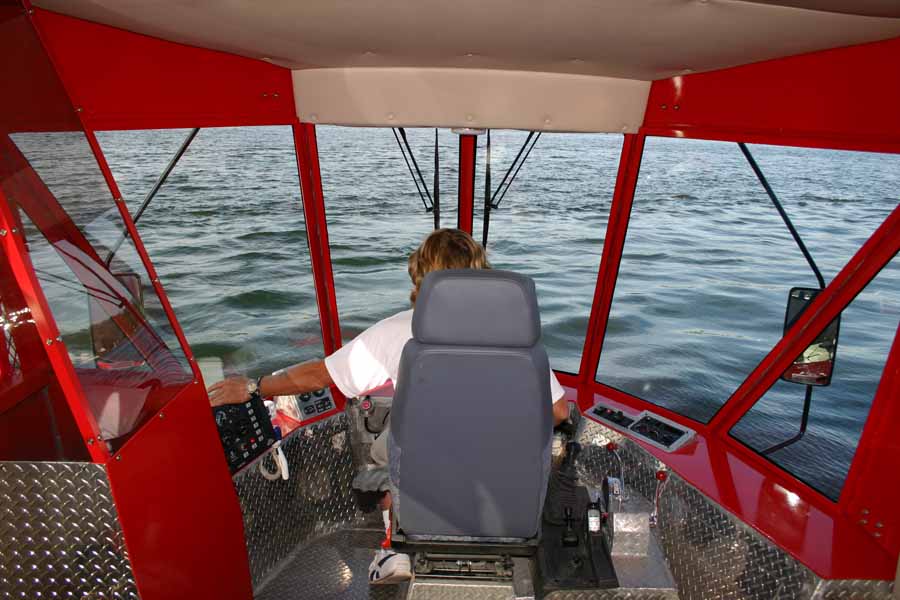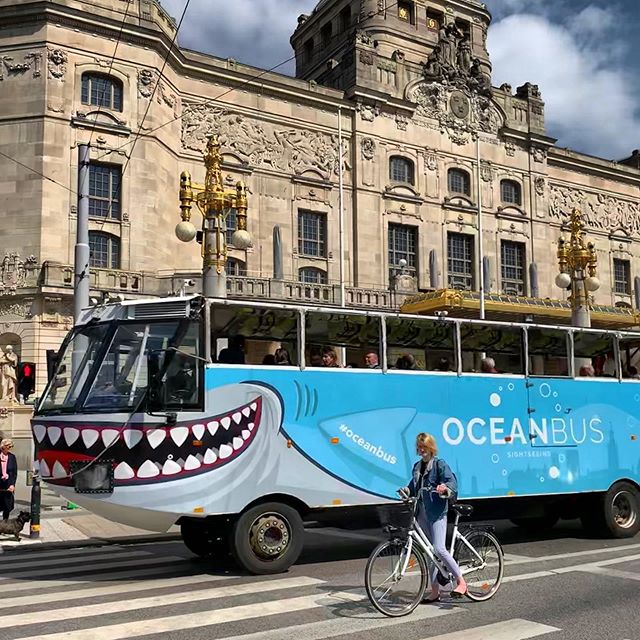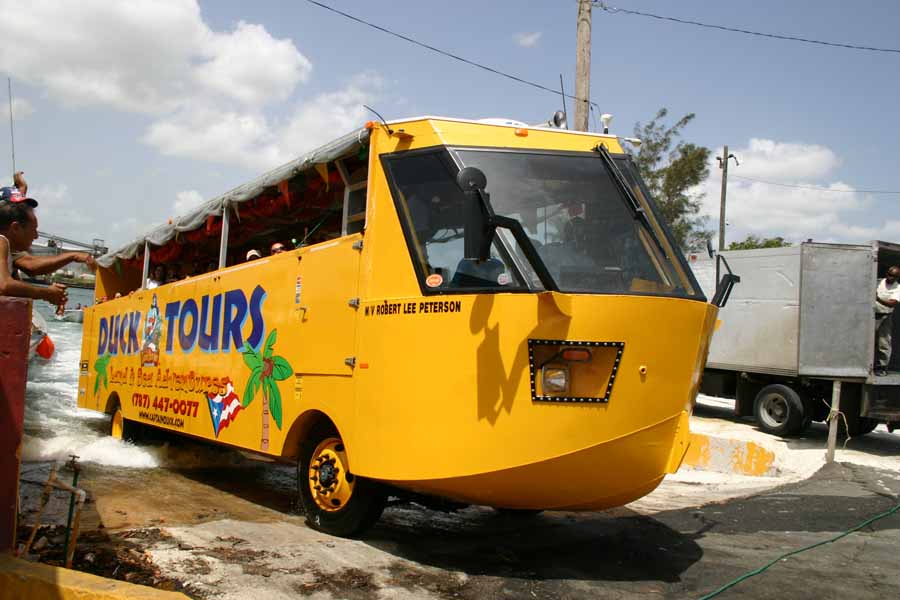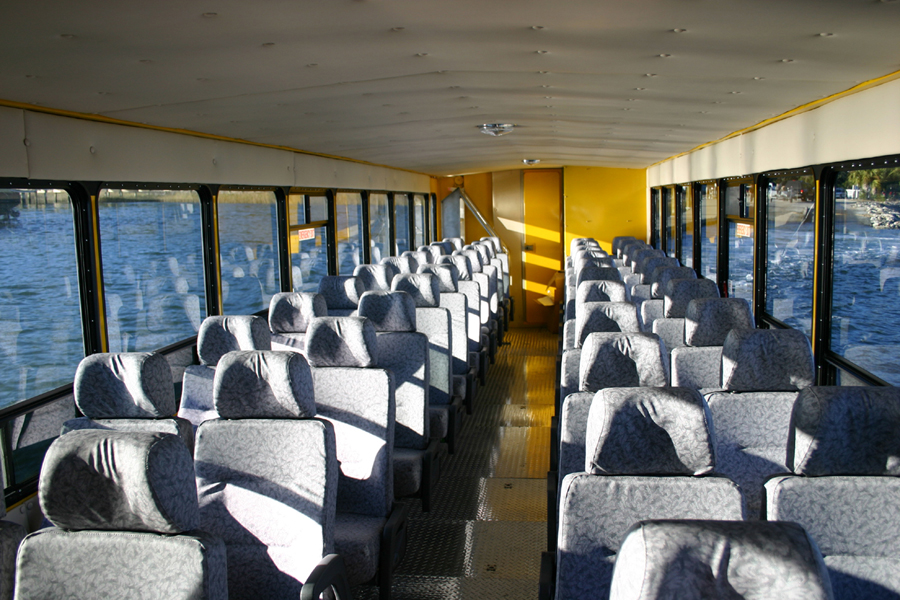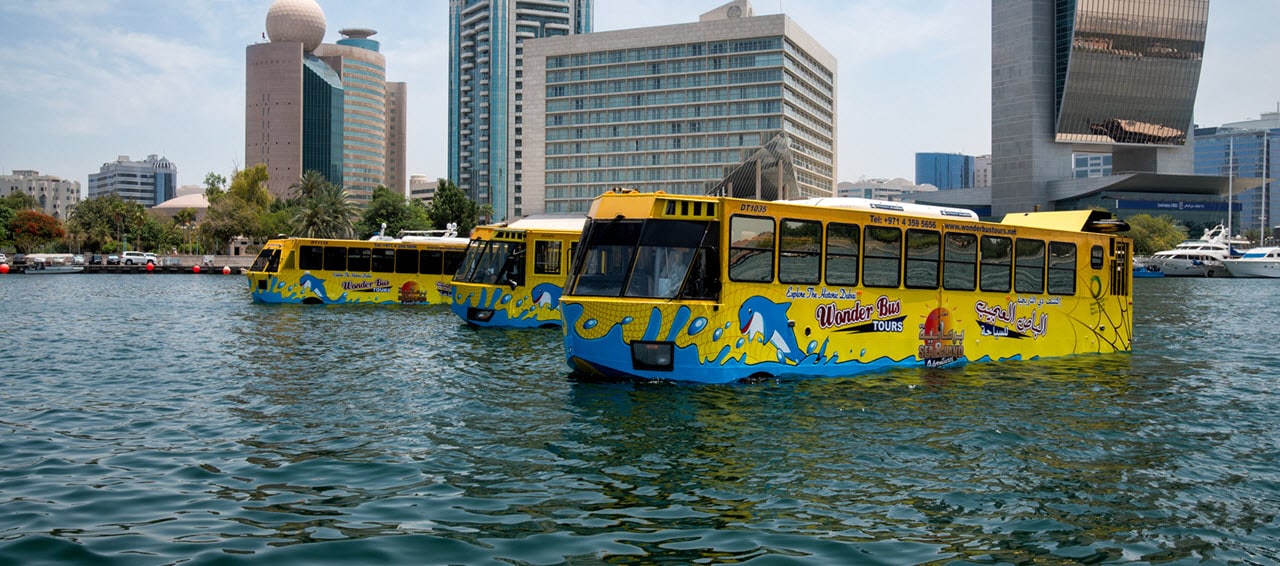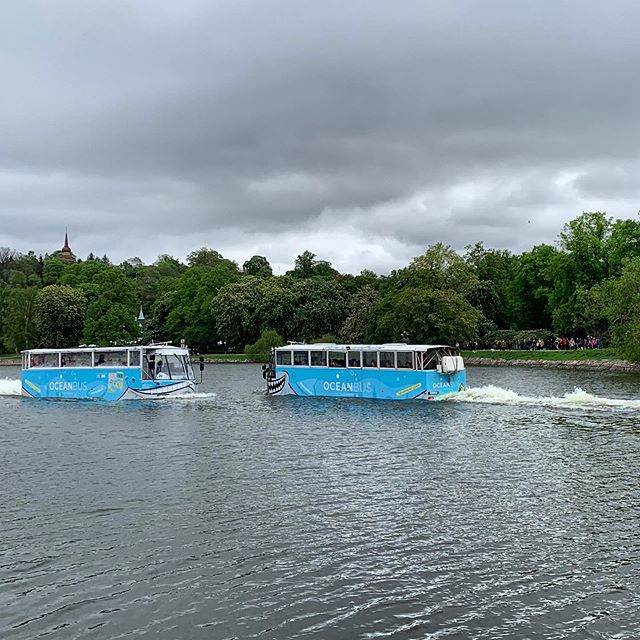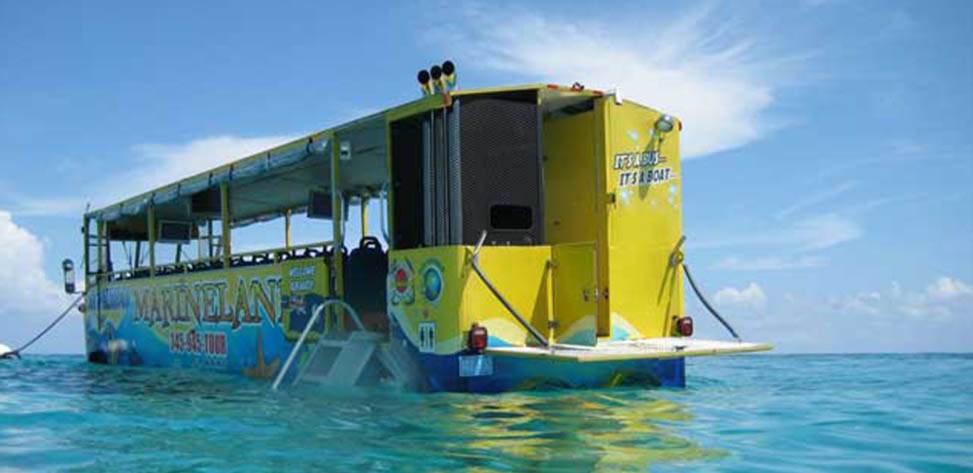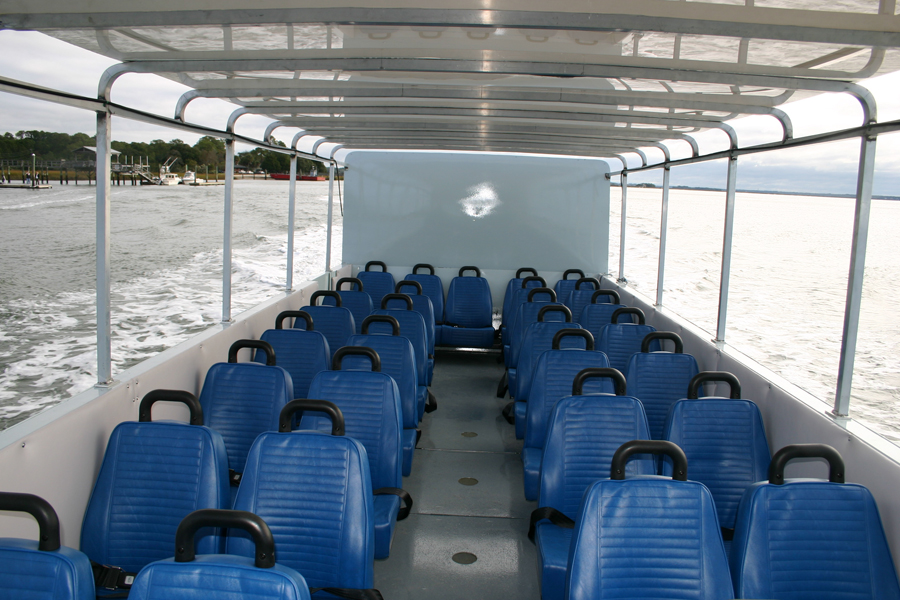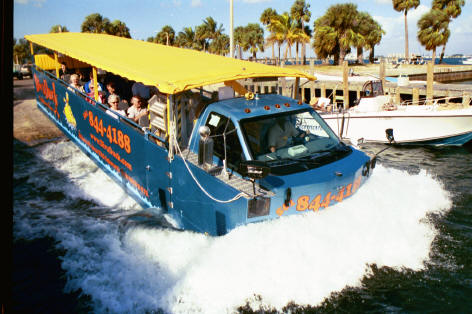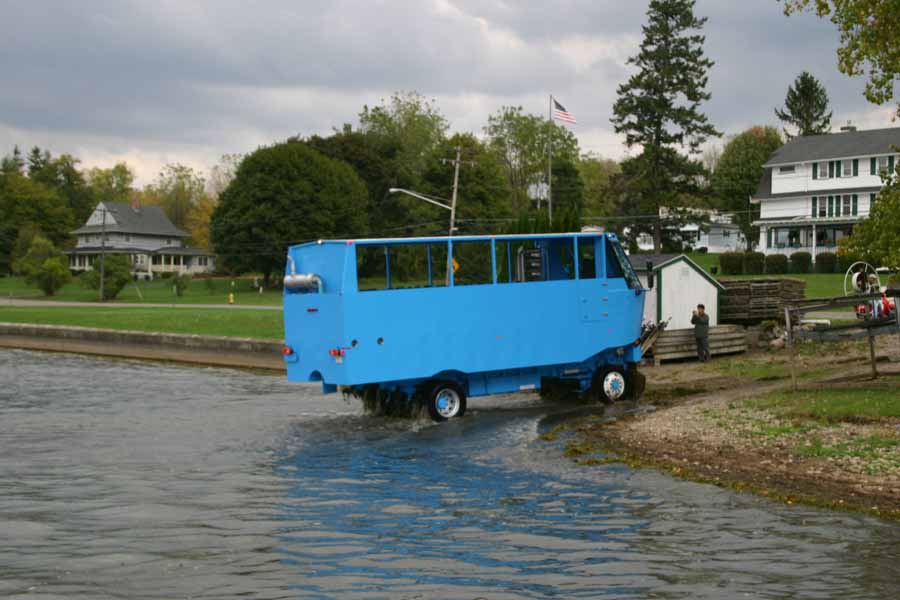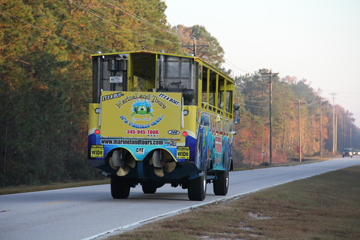 A State-of-the-Art Amphibious Tour Bus
The Hydra-Terra has been a proven performer with successful operations in 27 countries around the world. Ingeniously unparalleled, the Hydra-Terra is the only Coast Guard approved "T" Vessel with our revolutionary positive buoyancy foam-filled compartments.
Our design is fully patented and UNSINKABLE; even with the drain plugs removed and
the full engine room flooded!
Upgradable options include
The V shaped hull is designed to cut through the water and the center steering location allows for incredible visibility for the captain. All the Hydra-Terra's controls are conveniently located in the captain's cockpit.
Easy maintenance, low-back, padded vinyl seats are standard in the Hydra-Terra. Upgrades are available which can include coach quality seating with reclining backs, mesh map pockets, and snack trays.