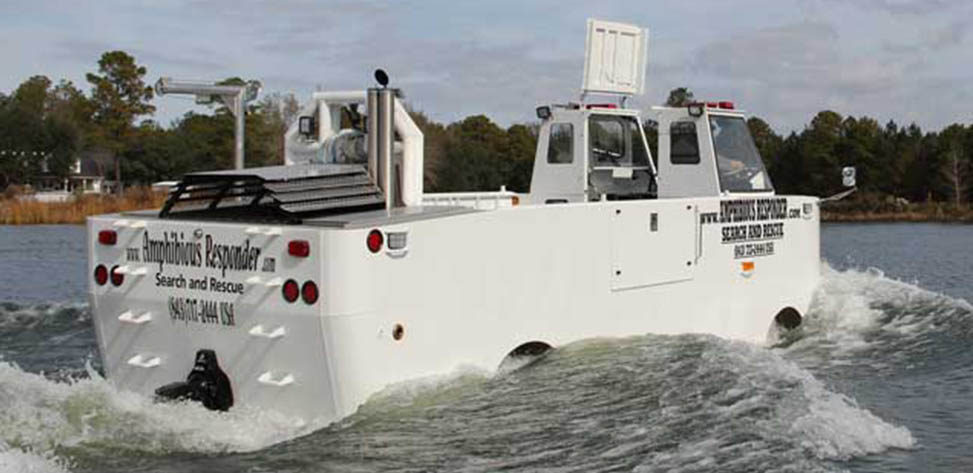 Search and Rescue Amphibious Vehicle
Amphibious Responder
The Amphibious Responder is an Unsinkable Search & Rescue vehicle capable of safely traversing through difficult debris-filled terrain to transport rescuers directly to an accident or disaster site; providing medical assistance, relief supplies, provisions, firefighting equipment tools & equipment.
Amphibious Responder is a 'first responding', rapid extraction, emergency recovery, mobile ambulatory,firefighting, 4X4, extreme, land & water, disaster relief & response vehicle. This amphibious vehicle is intended for local, national & global response to emergency disaster situations worldwide.
Deployable for any natural or manmade disasters including, but not limited to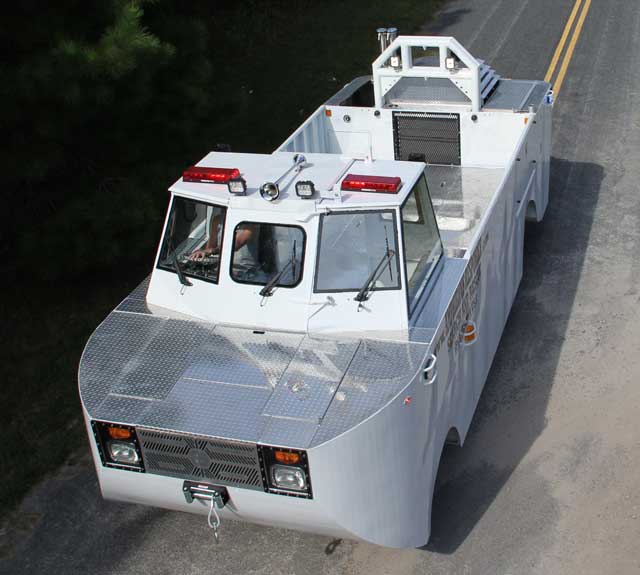 Transportable by design, the Amphibious Responder can be driven, air lifted by helicopter, or transport plane & flown anywhere around the world. The vehicle's modular construction means it will fit within a standard shipping container & can be trucked, shipped or flown worldwide. Unsinkable vessel due to CAMI's Patented use of Flotation Foam, approved by the USCG, and used in all amphibious vehicles CAMI manufactures.
CAMI is able to install nearly any brand of engine and power train. This interchangeable and modular power train system developed by John Giljam at CAMI is both Patented and has Patents Pending. The hull is able to incorporate local governmental approved engines, emission systems, and chassis standards. This makes the Amphibious Responder the world's first fully modular amphibious power train drive system!
All of the most common service and wear replacement parts are available locally where both supplies and service technicians can quickly handle any mechanical repair condition. This allows for the best serviceability for the chassis in the respective countries.
The hull is formed with high tensile marine grade aluminum alloys 5083, 5086, and 6061; which are lightweight, durable, and extremely corrosion resistant. Rounded corners on the bow increase visibility to the Driver/Captain. An aluminum hull has the ability to absorb and deflect energy from rough impacts. Squared bow to push off debris as needed. Reinforced to withstand abuse and use in severe rescue operations.
Watch the Amphibious Responder in action!